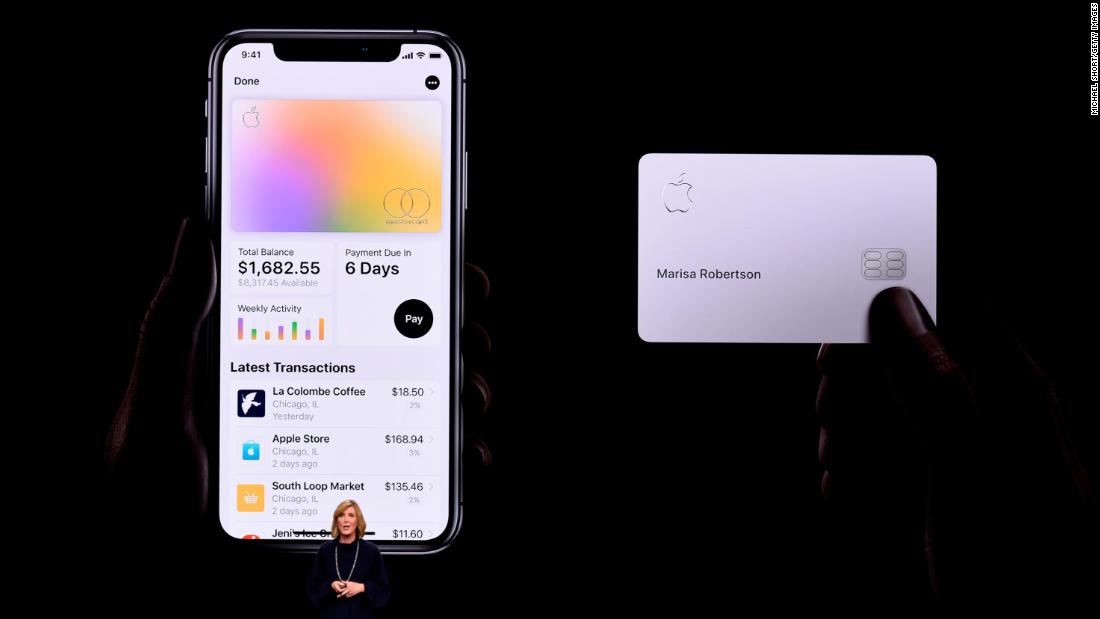 New York (CNN Business)There isn't a heck of a lot of excitement about Apple's new iPhone 11. The gadgets CEO Tim Cook is expected to unveil Tuesday probably won't be revolutionary.
That's despite Apple stunning Wall Street and Silicon Valley in January when it warned of slowing sales and earnings growth because of weakness in China. Lingering worries about a possible antitrust review by US regulators have been an overhang as well.
So why are investors so enthusiastic? Apple's services business — which includes Apple Music and other streaming content as well as the AppleCare warranty business and Apple Pay — rose nearly 13% from last year.
Services, which also take into account the value of Maps, Siri and iCloud, now make up 17% of Apple's total sales, more than the iPad, Mac and wearables such as the Apple Watch. Only the iPhone, which accounts for 56% of sales, is more important to Apple.
The services business is poised to grow further thanks to Apple's recent introduction of the Apple Card, a credit card that it launched in conjunction with financial services giants
Goldman Sachs
(GS)
and
MasterCard
(MA)
.
So it may not matter if the new iPhones underwhelm the tech cognoscenti. As long as average consumers continue to use their current iPhones, iPads, Macs and Watches, then Apple may keep making serious money from monthly subscriptions.
Still, Apple analysts are divided about what's next for the company. According to Refinitiv, 22 analysts have Apple rated a "buy" or "strong buy" while 21 are recommending Apple as a "hold" or "sell."
The consensus price target on Apple is just 5% higher than the current stock price.
And even after this year's rally, shares are still about 9% below their all-time high from last year, when the company was valued at north of $1 trillion. Its current market cap is about $945 billion, which puts it in second place behind Microsoft.
Apple is a fairly inexpensive stock when compared to rivals, trading at just 17 times 2020 earnings estimates. Google owner
Alphabet
(GOOGL)
,
Facebook
(FB)
and Microsoft, by comparison, each trade at about 20 to 25 times next year's profit forecasts. This makes Apple a compelling holding for investors planning for the long haul.
Investors also have to factor in Apple's formidable pile of cash. Apple chief financial officer Luca Maestri said on the company's last earnings call in July that Apple has more than $210 billion in cash on its balance sheet.
Excluding debt, Apple still has $102 billion in cash. And Maestri said the goal is for Apple to eventually get to "a net cash neutral position over time."
In other words, expect Apple to use its cash to keep increasing its dividend, buy back more stock, invest further in research and development and possibly even make more acquisitions.
Read more: https://www.cnn.com/2019/09/10/investing/apple-stock-new-iphones/index.html