my.Flow promises to prevent a girls worst nightmare of having blood leak through her new white pants but is this really the innovation we need?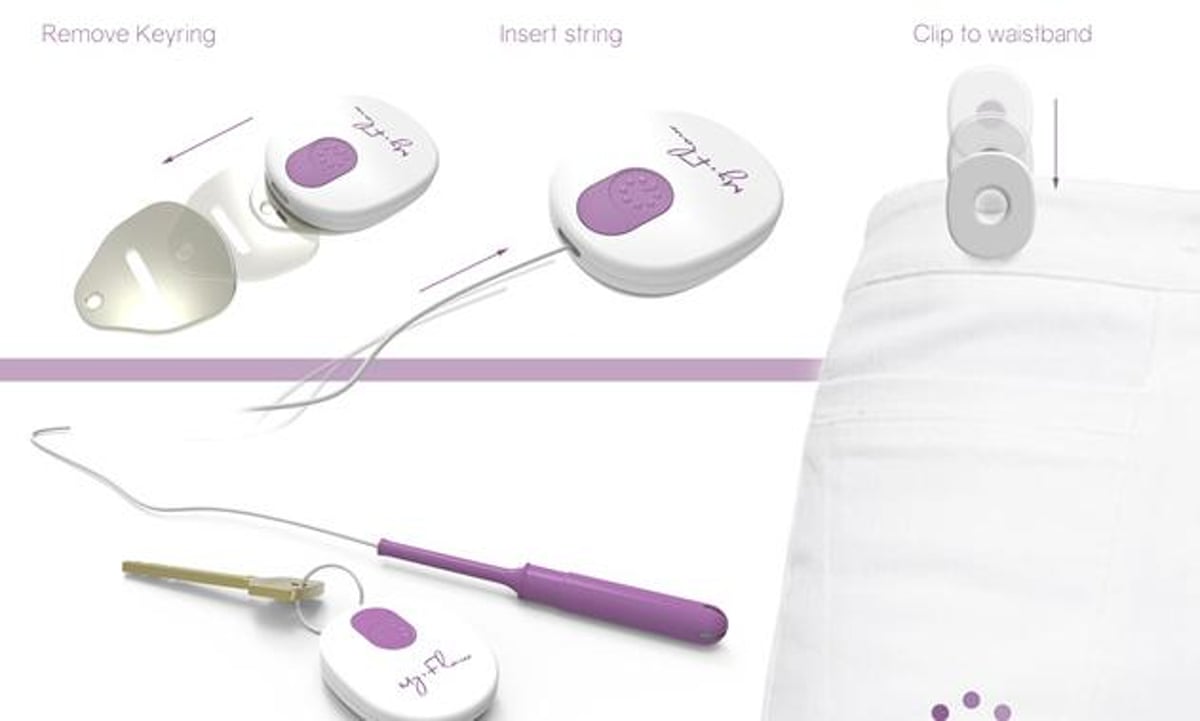 The first rule of menstruation etiquette is you dont talk about menstruation, particularly to men. If you must discuss your period you do so quietly and euphemistically. When youre surfing the crimson wave and have to go to the bathroom, you make sure your period paraphernalia is carefully concealed so people remain clueless about your condition.
The biggest breach of menstrual etiquette, however, is leaking in public.
Luckily technology has stepped in to save women from their unpredictable uteri. A new startup called my.Flow promises a solution to menstruation mortification and a girls worst nightmare of having blood leak through her new white pants.
You might think the solution would be tearing down the culture of shame that exists around menstruation. But, no: its a Bluetooth wearable device that tracks the saturation of your tampon and lets you know, via a mobile app, when to change it.
my.Flow is the latest product of a modern mania for putting a chip in things and connecting them to the internet. This feeds into another internet-era enthusiasm: quantifying our lives. Fitness trackers measure your steps; smart cups measure your sips; smart beds measure your sleep.
By 2020 its estimated there will be 38.5bn smart and connected devices. And if my.Flow has anything to do with it one of those smart, connected devices will be our vaginas.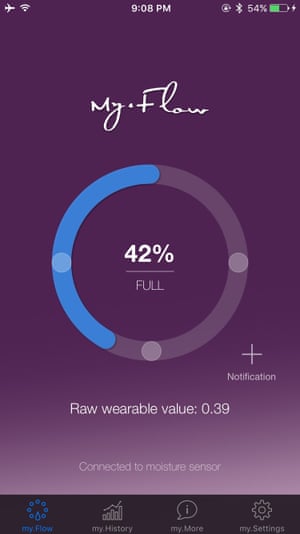 Read more: https://www.theguardian.com/lifeandstyle/2016/may/17/myflow-app-startup-menstruation-technology-period