Inspired by the London Marathon? A running watch with GPS, distance tracking and health and fitness stats is a great way to monitor your progress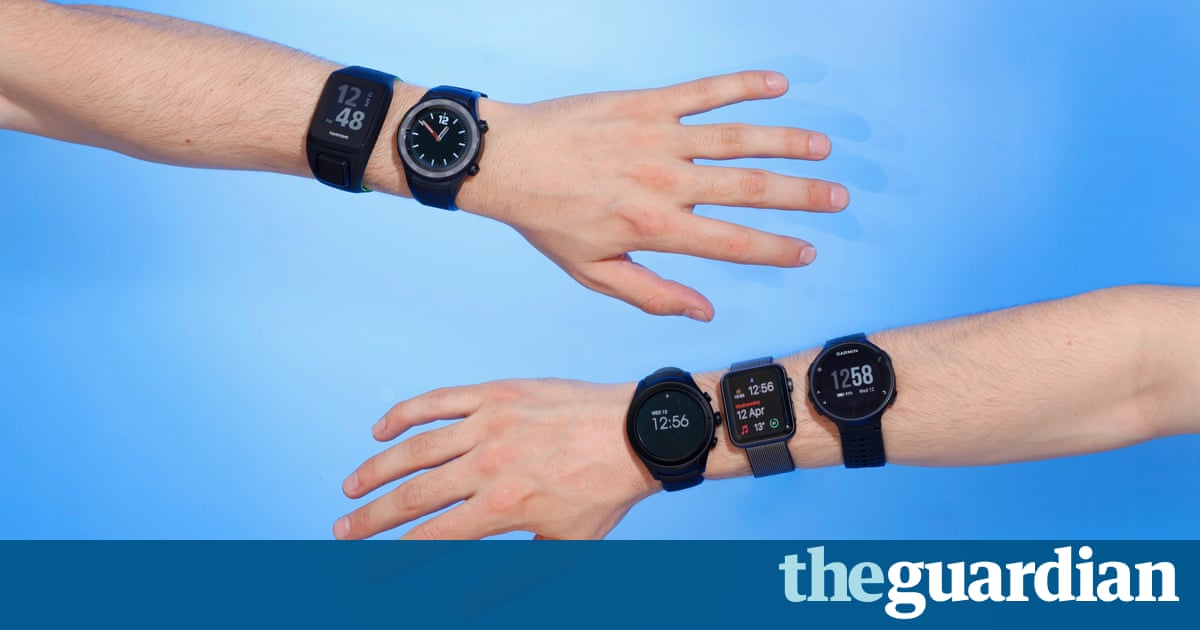 1. TomTom Runner 3 Cardio + Music
220
TomToms Runner 3 is waterproof to 40m and comes in four versions with different features. I opted for the top-of-the-line Runner 3 Cardio + Music with GPS, heart rate and built-in music playback.
Sleep, steps, distance, calories, activity and heart rate are monitored during the day, while running, cycling and other activities can be tracked too. GPS routing was solid, as was the heart-rate data, but finding a GPS signal at the start wasnt as fast as the Garmin (see No 5).
The Runner 3 Cardio + Music is a bit bulky, but comfortable all day once adjusted properly and has a battery life counted in weeks. It syncs with a smartphone via Bluetooth, or with a computer using the USB charging cable included, which is a bit fiddly to attach to the watch. It can store music on the 3GB of internal storage but not from streaming services.
The monochrome screen is clear for general wear but the face options are limited. At-a-glance running information, such as pace, distance and heart-rate zones, is clear too, but the one-button joystick beneath the screen is rather awkward to use.
Verdict: Feature-packed and capable, despite being a cheaper option.
2. Huawei Watch 2
329
The Huawei Watch 2 is an Android Wear 2.0 smartwatch with dedicated fitness features and third-party app support, with built-in GPS, heart-rate monitor and optional 4G.
You get all-day activity tracking through the Daily Tracking or Google Fit, including inactivity reminders. The Workout app tracks running and cycling, which is excellent but can only export data to a handful of services. Strava is available on the watch too, while Google Play Music takes care of music playback – no offline Spotify playback on Android Wear yet.
GPS accuracy is excellent, heart-rate data is pretty good and the battery lasts more than four hours on a run with both going. It has to be charged daily, so no sleep tracking, and its only water resistant to IP68 standards (over 1m for 30 minutes).
Optional 4G means updates, music streaming and calls without a phone. Built-in Android Pay means you can leave credit and travel cards at home too.
Verdict: Good balance between running and smartwatch for Android phone users.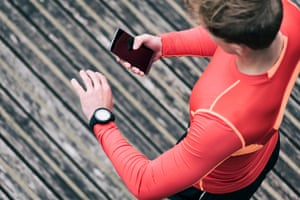 Read more: https://www.theguardian.com/technology/2017/apr/23/five-best-sports-watches-london-marathon